Support Your Patient's Desire for Optimal Health
Did you know the Journal of the American Medical Association (JAMA) recommends that all adults take vitamin supplements to help prevent chronic diseases?
While your patient's health is greatly benefited through the chiropractic care they receive, you can now further support their overall wellness by helping them identify and replenish possible nutrient depletions caused by their prescription and over-the-counter medications.
We know prescription medications have great benefits, but health care professionals rarely educate their patients on the negative aspects they can produce.  Now you can.
By offering your patients the BalancingMeds™ Analysis, you can optimize your patient's health in ways previously unavailable and prove through scientific data that nutritional supplementation is needed to restore balance in the body.
Competitive Advantage
In every community, many practitioners with different types of expertise are competing for prospective patients who might benefit from chiropractic care.  Why will people choose you over another type of practitioner?
You will become a recognized leader in health care innovations.
Chiropractors that join our national ChiroBalancing™ network have the ability to offer the BalancingMeds™ Analysis.
You can advertise a service that your competitor doesn't offer, attract new patients, increase your recognition as a caring, holistic practitioner and watch your business grow!
Offering the BalancingMeds™ Analysis not only empowers your patients on the path of optimal health, it's a great marketing tool!
Ease of Operation
We know your time is valuable.  We do the hard work for you!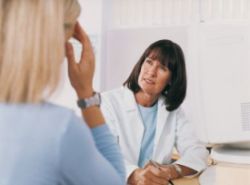 BalancingMeds™ Analyses are easy to administer, take up no additional office space and require little time commitment.
Our comprehensive BalancingMeds™ Analysis is a report that is easy to understand and includes an explanation of supplements associated with identified depletion's.  Moreover, when you expand a patient's health horizon, you build trust and establish yourself as a professional they can rely on.
Analyses can be filled out online by your office staff, then after 5-7 business days, the results will be emailed back to your office where you can schedule an appointment to review the report with your patient and discuss nutritional supplementation.
Become a recognized leader in Health Care Innovations!