Medication weight gain can add up to ten pounds a month…
Your patients have been watching their diet and following their usual exercise routine, but they just keep gaining weight. It doesn't make sense.
What's going on?
Have you ever considered that your patient's prescription or over-the-counter medications could be to blame?  Certain prescription drugs used to treat mood disorders, seizures, migraines, diabetes, high blood pressure and more, can cause weight gain, even up to 10 pounds a month. A very common type of medication associated with weight gain is beta blockers, which are used to treat high blood pressure and migraines. Studies have shown that is possible to gain as much as five pounds in the first few months of taking this medications.
If your patient is carrying extra pounds, they face a higher than average risk of fifty different health problems including the nation's leading causes of death:
Heart disease
Stroke
Diabetes
Certain cancers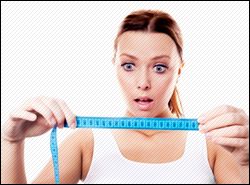 Perhaps the simplest reason to take note of your patients' weight gain is the strong link between excess body weight and pain. Fat cells release biochemicals that lead to inflammation which contributes to joint, muscle and body pain.
The Solution
By offering your patients a BalancingMeds™ Analysis, you now have the knowledge needed to educate your patients regarding drug induced weight gain. No one else does.