Offer a BalancingMeds™ Analysis to your patients!
Did you realize 7 out of 10 Americans are on prescription medications?
According to the Mayo Clinic, "Nearly 70 percent of Americans are on at least one prescription drug, and more than half take two.."
Antibiotics, antidepressants and painkilling opioids are most commonly prescribed, their study found, and up to twenty percent of patients are on five or more prescription medications. The situation has become so dire the Centers for Disease Control and Prevention has classified prescription drug abuse as an epidemic.
Offer an Analysis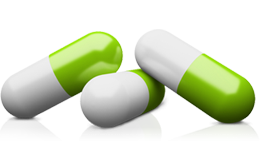 BalancingMeds™ created a unique approach for you to truly help your patients! BalancingMeds™ considers your patient's:
Prescription medication
Over-the-counter medication
Conditions you're treating
Patient's age
and several other health markers
We generate a uniquely customized analysis for your patient that educates them on the effects of their prescription and over-the-counter medications and describes a supplement protocol to help re-balance their body to reach optimal health.
Does your patient have conditions you're treating that never seem to go away? It's possible your patient's medication is causing or or at least aggravating the very conditions you're treating!
You don't have to be an expert.
Many of us are oblivious to the negative impacts of prescription and over-the-counter medication. Offering a BalancingMeds™ Analysis to your patients and getting up-to-date, powerful information into your patient's hands is such an easy process! We utilize our proprietary techniques to determine if you're patient's medication can induce:
Weight Gain
Nutrient Depletions
Adverse Side Effects
It takes less than five minutes to enter your patient's information and submit a BalancingMeds™ Analysis request. Within a few days, you'll be notified via text message, email, or simply log back in to view your patient's completed analysis. It's really that easy!
Inside a BalaningMeds™ Analysis
A BalancingMeds™ Analysis contains:
Weight Gain Report

Did you know 70% of people in the United States are overweight and many of the drugs used to treat obesity-linked conditions such as diabetes, high blood pressure, and depression can themselves cause weight gain?

Nutrient Depletions Report

Whether your patient takes prescription medication occasionally or counts on a drug long term such as a cholesterol lowering statin, your patient must be aware that many prescriptions, as well as commonly used over-the-counter drugs, cause potentially serious nutrient depletions.

Adverse Side Effects Report

Does your patient's medication amplify or have a negative impact on the condition you're treating? For example, did you know most antidepressants can cause back pain, joint pain and even swelling of the face, ankles and hands?

Supplement Report

A detailed, customized report outlining what supplements your patient needs to re-balance their body and help them obtain optimal health.
Request more information about offering a BalancingMeds™ Analysis today!